CAROL BOLT  was born in Pittsburgh, PA in 1963 and has made the Pacific Northwest her home since 1991. She grew up in a family of creatives; drawing, photography, music, writing, cooking. visiting museums. galleries and libraries were all go-to activities in her family. Her first art tool was a pencil, her second was a Nikkormat camera from her father.
She holds a Bachelor of Fine Arts (Printmaking & Photography) from The University of Delaware and a Master of Fine Arts (Interdisciplinary Studies) from The University of Washington. Bolt's work has been exhibited in solo and group exhibitions in galleries and museums throughout the United States, including Delaware Art Museum; Zinc Contemporary in Seattle; and The Post Gallery in Los Angeles. A book she created (The Book of Answers) in her studio has been translated into 30+ languages and has continued to remain in print since 1998.
Her works incorporate drawing, language and at times, interactive elements. She uses mark making as a way to create mass, animate space and language, often through obsessive repetition.
"Drawing/mark making is the impulse of my studio work even in the times when the result isn't a 'formal drawing'. I experience and use drawing as a direct, intimate act and language that asks of me, my full attention. I am energized and motivated to experience that conversation.

There are times that a single line can be a complete notation and others when the accumulation of them is what makes it a meaningful sequence. The space in between the marks often make the conversation complete. In the end, the best drawings feel like a letter written to a friend."
Please be in touch with Zinc Contemporary, if you are interested in seeing work in person, buying or exhibiting my work. Zinc can be reached though email or phone ( 206.617.5775 ). You can also visit Zinc's website here.
Thank you for looking!
Carol Bolt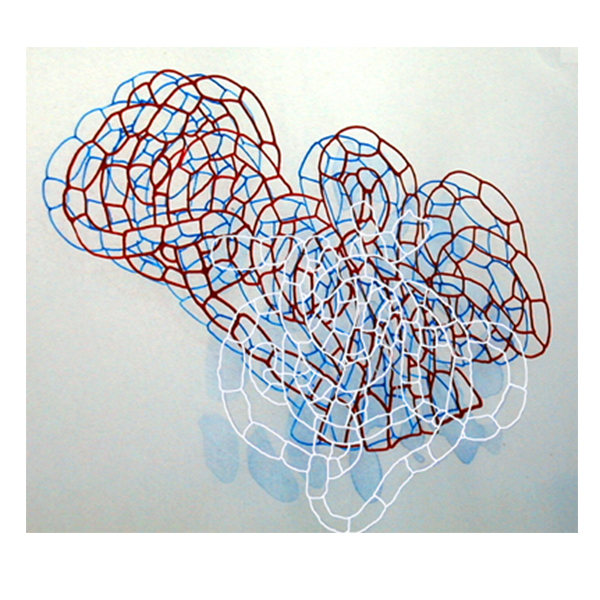 Drawing is the mechanism through which I think the world 



Amy Sillman