CAROL BOLT is originally from Northeastern US and has lived in the Pacific Northwest since 1991. She holds a Bachelor of Fine Arts (Printmaking & Photography) from The University of Delaware and a Master of Fine Arts (Interdisciplinary Studies) from The University of Washington. Bolt's work has been exhibited in numerous locations including: Philadelphia, Baltimore, Seattle and Los Angeles. A book she created, 'The Book of Answers' as a studio work , has been translated into 30+ languages and has continued to remain in print since 1998.
Her visual works incorporate drawing, language and at times, interactive elements. She uses mark making as a way to build mass and sequence often through obsessive repetition.
"Mark making is the impulse of my studio work. I experience and use drawing as a direct, intimate act and language that asks of me full attention. I am energized and motivated to experience the click that can occur in the process when marks fit into a place that feels right. I use ink, acrylics, sponges, sticks, brushes and pens, sometimes with handmade nibs. I usually work on paper. 

There are times that a single line can be enough and others when the accumulation of them is what makes it a meaningful sequence. Like words and experiences, it can be the accumulation that makes for meaning and fulfillment. There are also times that it's the space in between marks that make the conversation complete. My drawings grow out of movement and are often inspired by nature and my experience in it. Creating a drawing is an exchange, I keep moving, staying in the moment, hoping to catch the liveness and the relationship that a series or phrases of lines, shapes and colors can make."
I look forward to hearing from you. Contact me about available works and works in progress through DM on social media or the email link below. Thank you!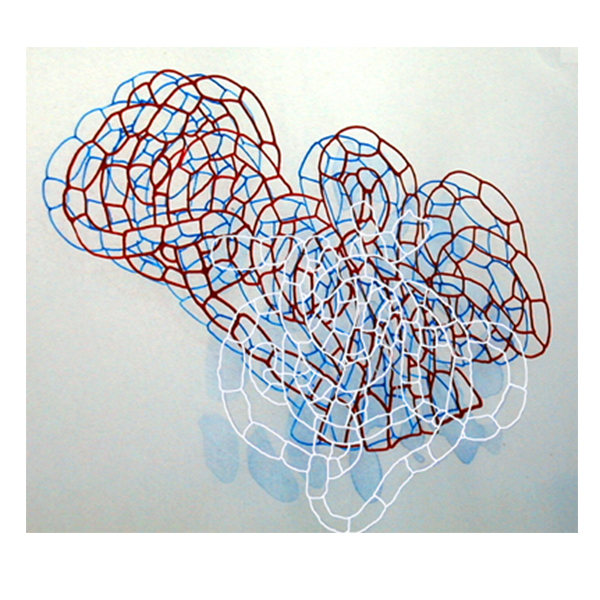 Drawing is the mechanism through which I think the world 



Amy Sillman